How to stay productive while working at home with your partner
Admin                           May 6, 2015                            
From loud Zoom calls to blurred work-life boundaries, working from home can challenge even the strongest relationships. Here are five ways to smooth the transition
According to Which? magazine, the average UK home has 67.8sq m of living and working space, while in Hong Kong it's just 39 – a tight squeeze in anyone's books when you have to share it 24/7 with your significant other. And whilst we generally have more space here in the UAE it can still present problems.
How to Make Your Job Application Count at a Recruitment Agency!
Admin                           May 6, 2015                            
The Dubai job market is still supressed, although there are signs of an improvement in the business activity so consequently there are fewer jobs on the market than ever before. The competition for these positions is therefore very aggressive.  People are applying from not only the UAE but also the GCC and internationally.  The key is to make sure your application counts but the task of being noticed and remembered is becoming more challenging as the employment market becomes more ruthless. 
Admin                           May 6, 2015                            
I have just read a very interesting article by Kamal Al Samarrai, founder and CEO of iRecruiter, and one of the biggest points he makes is as follows:

"We change peoples' lives"
+97150 651 8412
+97154 340 1337
Office 1309, 13th Floor, Creative Tower, P O Box 4422, Fujairah, UAE 050 651 8412
mike@kershawleonard.net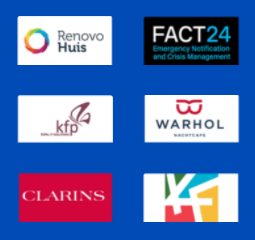 "We bring high standard of professional conduct to everything we do"
copyright@ 2021 all rights reserved