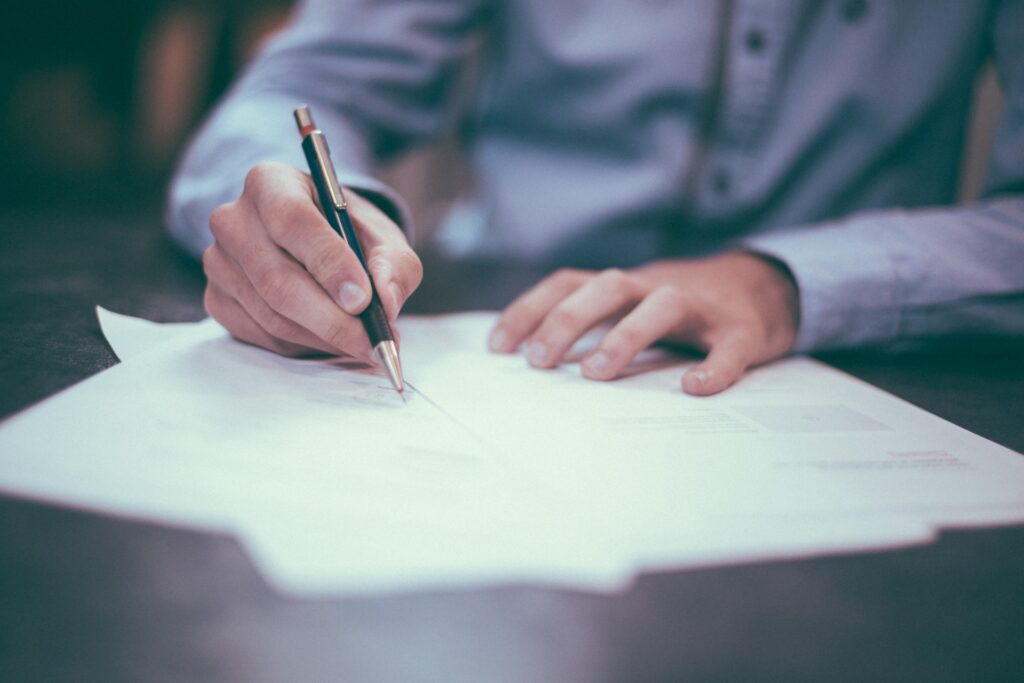 The Dubai job market is still supressed, although there are signs of an improvement in the business activity so consequently there are fewer jobs on the market than ever before. The competition for these positions is therefore very aggressive.  People are applying from not only the UAE but also the GCC and internationally.  The key is to make sure your application counts but the task of being noticed and remembered is becoming more challenging as the employment market becomes more ruthless. 
The process of finding work is all about a chain of first impressions.  From the CV submittal to the final interview, you are always meeting someone for the first time and you need to make sure you are the one leaving a positive lasting impression.
You could say that looking for work is a job in itself. Like in any business you need to have a strategy and you need to make sure that every action you take moves you forward towards your goal of a job offer.  Each stage in the process must be a positive step towards finding the right career path for you.
The first step would be to make sure your CV is completely up-to-date, is truthful but also makes you sound as interesting as possible and does not contain any questionable issues.  If you are planning to include a photo, make sure it is representative of you in the work place and not a holiday snap shot.  Think about the format of the CV and ensure it is easy to read with the important information clearly visible. Do not overcrowd it with long sentences and bulky paragraphs.  Bullet points and succinct text are the way to go.
At Kershaw Leonard we receive over hundredsCVs every day per consultant so you have to make sure your CV immediately speaks the right language, stands out from the crowd and as a result gets you short-listed. 
Think about your Key Achievements and feature them high on the first page rather than a boring list of where you have worked. Get yourself noticed from the very beginning.
You have reached step two once you are ready to apply to the recruitment consultancy firm.  Again, you need to have a clear strategy. 
Do not apply randomly to all positions regardless of the skill set you possess.
Make sure your CV is relevant to the advertised job. 
Apply only once.  Your CV application will be seen so applying 10 times to the same position only clogs the system and reduces your chance of being selected.
Treat your CV like money and spend it wisely.
The day then arrives when an agency calls you to arrange an appointment with the recruitment consultant, either virtually or face to face.  It is critical to find out whom you are meeting, approximately how long it will take, re-confirm the start time and know the exact location or system to be used.  It is then your responsibility to be punctual and not be rushed.  People who do not turn up will not be given a second a chance.  You need to prove to the consultants that you are a reliable candidate and that you will perform well in interviews. They are putting their own reputations on the line with the client by recommending you for an interview. Don't let them down.  
When talking with the consultant, you really need to take advantage of their time and expertise and gain as much information as possible.  It is also your time to shine and show them your wide range of skills.  You need to demonstrate all aspects of your personality and how you would be a great asset for any company.  Whilst the consultant may not be the one to employ you, they are the ones selling you to the clients.  If they are not convinced, they will not put you forward.
Don't underestimate the importance of the Agency interview. Fail to impress here and you will not get the job.
The final step is when the consultant calls to say you have been short-listed for the interview.  This now means more preparation, re-confirming location and time and being prepared for a wide variety of questions.  First impressions are what it is all about.  The foot is in the door; you now need to keep it open and make sure no one else can come through.  This can be from a strong, professional handshake, looking the interviewer straight in the eye, answering questions clearly and fully, showing yourself to be flexible and that your skills are transferable.  It is also critical to make sure you have researched the company and that you have a clear idea of what they do.  Do not be afraid to ask questions.  On the contrary the clients look favourably upon well thought out questions.  It is also advisable to ask companies at the end of the interview, whether they have any reservations about the application.  If there is any misinterpretation, this can be instantly resolved.
They key is to think…… Will this action make a difference?  Will it have a positive impact?  Will it help me towards my goal of finding the perfect position?  The recruitment consultants at Kershaw Leonard will help you prepare for the interview and empower you with as much information as possible however the rest is up to you.  How much do you want that position and how far are you prepared to go to secure your career growth?